Quando si fà riferimento alla cinematografia pornografica il nome che ricorre per primo è forse quello di
Larry Flint
, editore e cineasta, combattente di innumerevoli e imponenti battaglie riguardanti la legislazione della pornografia negli Stati Uniti, la libertà di espressione e costretto a difendersi dalle accuse di oscenità in svariati processi. La sua storia è raccontata brillantemente da Miloš Forman, nel film
Larry Flynt oltre lo scandalo
, con Woody Harrelson (Flynt) e Courtney Love.
Minor successo ebbe invece
Rated X
, interpretato dai fratelli Charlie Sheen e Emilio Estevez, con Estevez anche alla regia, sulla vicenda dei
fratelli Mitchell
, i primi produttori di film pornografici, che diedero la spinta decisiva alla produzione della cinematografia porno e alla sua diffusione. Vicenda ben scritta in
Vietato ai Minori,
di David McCumber
(
Sperling & Kupfer
)
" ...tutto andò a rotoli molto in fretta. Karen sostiene che fu a causa delle droghe che Artie aveva cominciato a consumare per sostenere lo stress delle battaglie legali. L' ho riducevano a pezzi', disse.
'Detestava piu di ogni altra cosa mettersi un vestito. Quando doveva vestirsi per andare a un processo, tutti i giorni, diventava pazzo e per reazione si drogava. Iniziò col prendere funghi allucinogeni e non gli importava di recarsi in aula subito dopo averli mangiati. Pensava fosse divertente. E poi fumava marijuana. La coltivava personalmente. Non era raro per lui farsi dieci o venti spinelli al giorno, della migliore qualità. Poi incominciò con la cocaina ed era quella che lo sconvolgeva. Anche Jim faceva uso di coca, finché decise di andare sulla East Coast a disintossicarsi. Ne compravano a etti e la tenevano nell'armadio dell'archivio, sotto la lettera S, come stash, riserva. Credevano che fosse una droga d'élite, che non desse assuefazione né altre conseguenze'. Tutti gli amici concordano nel dire che Artie, che non era mai stato l'incarnazione della moderazione, aveva incominciato per molti versi a esagerare dopo essersi trasterito nella casa di campagna. ll problema è stabilire la ragione."
Droga, sesso e morte in una vicenda a tinte forti, in cui la realtà supera la fantasia. L'agghiacciante storia di un conflitto familiare, quello tra i fratelli Artie e James Mitchell, i re americani del cinema porno, uniti nel successo e nella tragedia. Ex figli dei fiori, cavalcarono la rivolta sessuale degli anni Sessanta come pionieri di un nuovo edonismo. Il loro film
Behind the Green Door (Dietro la porta verde)
li rese miliardari prima dei trent'anni, rappresentando una svolta nell'industria del film per adulti. Uscito nelle sale americane il 17 dicembre 1972, girato con un budget di $60.000,
Behind
the
Green
Door
ha incassato (compresa la distribuzione home-video) oltre 25 milioni di dollari, e negli anni '70, con il dittico di Damiano
Deep
Throat
e
The
Devil
in
Miss
Jones
(id, 1972), è stato uno dei maggiori incassi di tutto il cinema americano. Nel maggio del 1973
fu
proiettato e applaudito al Festival di Cannes.
Per tenere aperto il loro teatro, l' O'Farrell di San Francisco, definito " Il Carnegie Hall del sesso ", combatterono e vinsero centinaia di battaglie legali. Ma il denaro di questi imprenditori a luci rosse non servi a dare loro la felicità. Anzi, fece precipitare Artie in una spirale inarrestabile di violenza, corruzione e abuso di alcol e stupefacenti, finché, in una terribile notte, il mite Jim, in un raptus, si recò a casa di Artie e lo uccise con un colpo di pistola. L'evento sconvolse il mondo dello spettacolo e il seguitissimo processo che ne scaturì, fu il primo in cui si ricorse ad una ricostruzione virtuale dell'omicidio, il primo in cui si utilizzò la computer grafica in( il successodel metodo fu poi portato in molti altri processi..) per determinare la posizione dei due fratelli, la traiettoria dei proiettili e il punto d'impatto. Il processo si concluse con una condanna a sei anni di carcere, ma Jim ne scontò solo tre a S. Quintino.
Aveva un paio d'anni di più dei piccoli di prima elementare e un'aria solenne e quasi adulta.
Jim Mitchell frequentava la terza ed era venuto a badare al suo fratellino Artie, durante l'intervallo.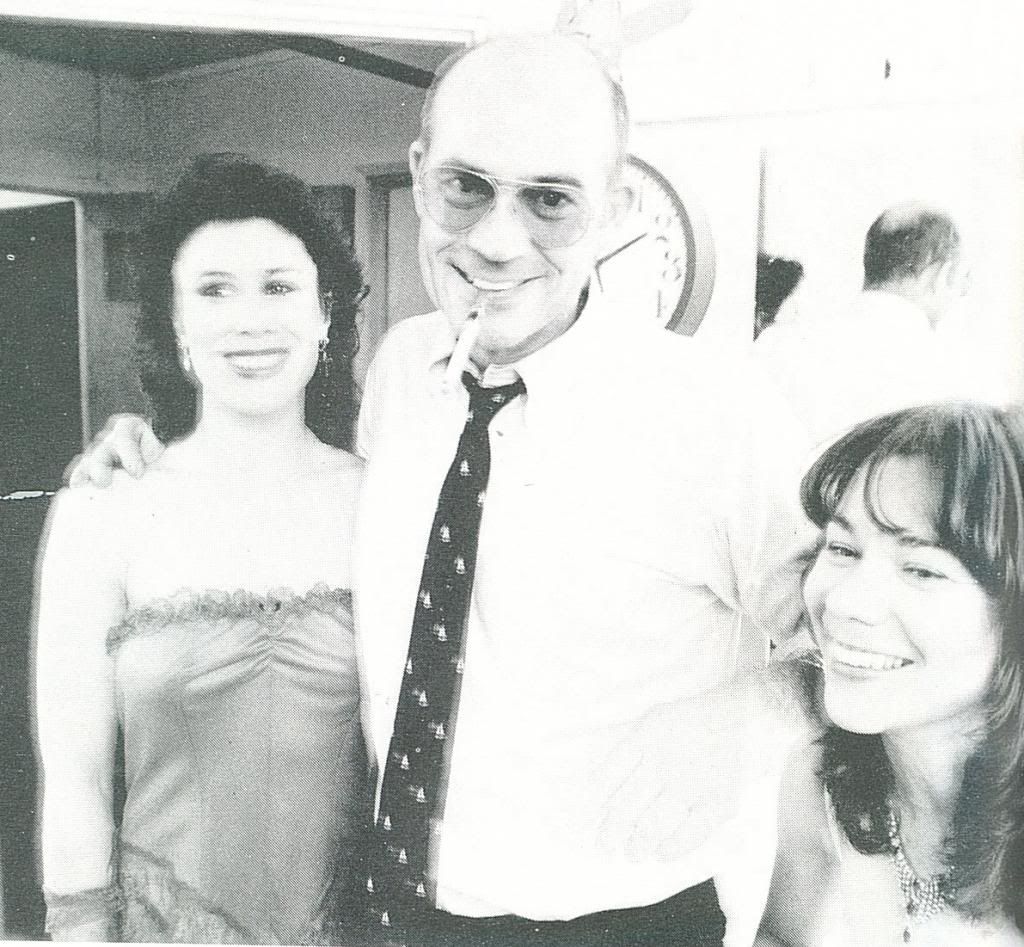 27 febbraio 1991, quarant'anni meno sei mesi dopo.
San Francisco é fredda e umida, questa sera, e le prostitute del quartiere di Tenderloin hanno un'aria un po' inzaccherata mentre si chinano sui finestrini delle auto alla ricerca di un'intesa di sguardi con gli automobilisti di passaggio. Tempi di recessione: è dura fare affari e c'e una forte competizione.
Alcune lanciano occhiate invidiose al turbinio dei neon all'angolo tra la Polk e O'Farrell Street; al grande edificio di mattoni, illuminato come la piazza centrale in una festa di paese, poco lontano dalla 'passeggiata' dove le ragazze di strada fanno i loro commerci. Per molti che sono nel porno business di San Francisco, è il posto pù ambito in cui lavorare: il teatro 0'Farrell dei Mitchell Brothers.
Questa sera i neon lanciano il richiamo: "Il posto dove andare a San Francisco — Playboy" e La Carnegie Hall del sesso — HST.
Quella criptica sigla si riferisce al bizzarro giornalista Hunter S.Thompson, che una volta definì il teatro O'Farrell appunto 'La Carnegie Hall d'America del sesso come spettacolo'.
Come Thompson, Jim e Artie Mitchell erano diventati a loro modo dei campioni della generazione del baby-boom. I due fratelli erano arrivati a San Francisco quando gli anni Sessanta stavano
sbocciando e reclamavano il dominio della citta, in nome della rivoluzione sessuale.
Senza mai cedere hanno combattuto nelle aule dei tribunali per la salvaguardia dei loro diritti costituzionali come produttori di film erotici e di spettacoli di sesso dal vivo e, anno dopo anno, hanno vinto. Sono diventati molto ricchi prima dei trent'anni. E ora, a quaranta, sono famosi in tutto il mondo. Ma questa sera, James Lloyd Mitchell ha un'aria torva.Va nel seminterrato di casa sua e apre l'armadietto dove tiene le armi. Indossa una fondina a spalla, ci infila una Smith and Wesson calibro 38 carica e si mette una giacca di pelle scura. Prende un fucile calibro 22 e lo butta sul sedile posteriore della sua Ford explorer argento e marrone, così nuova che non ha ancora le targhe. Si dirige a nord sotto la pioggia, attraverso quell'irreale luce giollognola, ammantata di nebbia, sul Golden Gate. Jim Mitchell va a prendersi cura di Artie, ancora una volta..
Epilogo:
Jim Mitchell è morto nel suo ranch di Sonoma, il 12 luglio 2007, per un apparente attacco di cuore e sepolto accanto a suo fratello