Dopo anni di lunghe sedute in studi di registrazioni, tournee in giro per il mondo, trasferimenti in alberghi, sale prove, cene e ricevimenti, il tutto perpetrato nello stile di vita classico delle rockstar, sesso droga e r'n'r, molti musicisti hanno messo su attività lavorative, piccoli e grandi hobby, piccole e medie imprese magari più o meno remunerative ma senza dubbio più riposanti. Certo è che dopo tanto tempo e a una certa età, tanti hanno acquisto una mentalità imprenditoriale "sul campo": lo showbiz musicale naturalmente, sviluppando un senso degli affari che fa fruttare soldi e soddisfazioni forse anche maggiori di quelle del favoloso mondo dei fan. Quello che colpisce è che la quasi totalità delle rockstar in affari preferiscono attività legate alla natura, a un lavoro che permetta una vita tranquilla in campagna, altri nei campi più svariati e a volte..sorprendenti.
Ian Anderson
, Jethro Tull
Oltre che alla protezione dei gatti selvatici (attività e passione anche di Interzone!) e lo smodato interesse per il motocross, è l'allevamento di salmoni la sua principale attività extramusicale. Iniziato come hobby, Ian ha rilevato alcune aziende del settore in crisi, accorpandole in una tutta sua, la Straithaird Salmon Ltd nelle Highland, che è diventata in breve tempo la maggiore azienda indipendente di salmone affumicato del Regno Unito.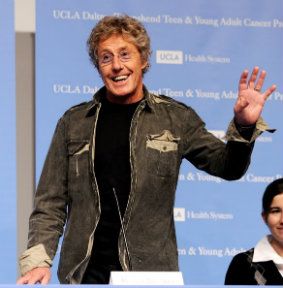 Roger Daltrey
, Who
La pesca come hobby principale, che lo fa sentire "come se fumasse dieci canne", e che negli anni diventa un business con la Lakedown Trout Fishery, ditta di allevamento di trote nell'Essex, un successo decretato da molte riviste e associazioni specializzate.
James Murphy
, Lcd Soundsystem
Finiti gli Lcd dopo dieci anni di onorata carriera, James non ci pensa proprio a mettere su un'altra band e si lancia invece nella coltivazione di cibo, preferibilmente frutta e ortaggi biologici, da rivendere poi sul mercato.
Steve Vai
Il grande chitarrista, proprio in questo periodo sui palchi italiani, ha sempre avuto la passione per le api (!) e ora è proprietario di diverse fiorenti colonie di apicoltura. I suoi vasetti di miele Fire Garden Honey fanno la felicità dei suoi amici, mentre è molto attivo nel campo della beneficenza, donando il miele prodotto in eccedenza.
Alex James, Blur
Sembrava perso tra alcol e psicofarmaci, poi la reunion del gruppo insieme a Damon Albarn e il trasferimento da Londra nella campagna circostante, dove fonda una piccola impresa casearia, la Evenlode Patnership, dove produce formaggi di qualità come il Blue Monday e una linea di Cheese biologici molto apprezzati anche alla corte della regina.
Maynard James Keenan, Tool
Il cantante e frontman dei Tool riesce persino a diplomarsi in Arti Enologiche, dichiarando di avere un vero e proprio virus per il vino che gli ha cambiato la vita. Produzione nell'Arizona con la Caduceus Cellars e una collezione prestigiosa di seimila bottiglie, di quello buono.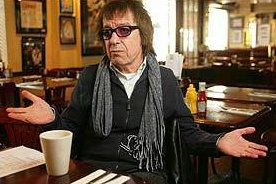 Bill Wyman
, ex Rolling Stones
Nessuno ha veramente mai capito la sua uscita dalla "più grande band di R'n'R del pianeta" e mostruosa macchina da soldi. A settantasette anni è ammissibile un po' di stanchezza, cosi quando non lo si avvista su spiagge esotiche a riposarsi si dedica ai metal detector: ne ha brevettato uno tutto suo, il Bill Wyman Signature Metal Detector, l'ideale, nelle sue affermazioni, per "chiunque inizi una caccia al tesoro!"
Lenny Kravitz, Cantante, chitarrista
E sempre ..sciupafemmine. Dal 2003 è impegnato nella Kravitz Design con studio a New York, impresa di architettura d'interni e vendita di oggetti firmati, progettazione di arredi conosciuta in tutto il mondo. Parallelo un vasto catalogo di divani, poltrone, cristalleria. Fin da ragazzo ha sognato sempre di diventare designer.
Brian May, Queen
Un intellettuale, quasi uno..scienziato. Quando ancora macinava successi con Freddy Mercury negli ani '70 scriveva saggi di ricerca scientifica come An Investigation of the Motion of Zodiac Dust Particles, fino a conseguire un diploma in astrofisica all'Imperial College di Londra. All'asteroide 52665 è stato dato il suo nome ed è preside della John Moore University di Liverpool. Non c'è che dire, proprio un chitarrista..stellare.
Gary Newman
Il gelido genio dei sintetizzatori della new wave, prima con la Tubway Army e poi come solista ha lavorato come stunt professionista (!) , consegue il brevetto di pilota collaudatore di aerei e la licenza per addestrare i piloti acrobatici, anche se ha dichiarato ultimamente di non guidare più aeroplani da ormai quattro anni. Tempus fuggit..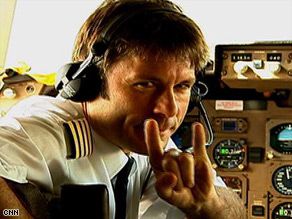 Bruce Dickinson
, Iron Maiden
Chi ancora non ha rinunciato a volare è la voce metal dei Maiden: ha la licenza di volo per piloti ed è il capitano del Boeing su cui viaggia la band, ancora in tour in giro per il mondo. Fa tutto da solo, piani di volo e organizza l'intero carico di strumenti e materiale per i concerti per il charter che li trasporta.
David Lovering, Pixies
Finite le magie alla batteria con i Pixies ora si occupa di vere "magie", calcando palcoscenici come mago e prestigiatore. Si è auto definito "scientific phenomenalist", possiede una laurea in ingegneria elettronica, che combina efficacemente con i suoi spettacoli di illusionismo che somigliano un pò ad esperimenti scientifici..
Non smentisce la sua antica fama di reazionario Eric Clapton, che si diletta principalmente nella caccia con la sua carabina in perfetto stile old british, mentre quel fascistone di Ted Nugent si aggira ancora per i boschi in mimetica e uccide con arco e frecce, ha fondato addirittura il Ted Nugent's Kamp per insegnare la caccia con l'arco ai bambini.
da un idea di G. Michelone (Alias)